Hey all,
As promised, here is another installment of our travel adventures. I may have started in the middle with Jonathon in a kilt, but how could I not??? He's sooooo hot!!! LOL
Anyway, I'll start at the beginning and just hit the highlights of our travels. Don't want this to be a boring home movie, but for those that are interested in what we did...read on.
DAY ONE...
As I have mentioned in my daily email, the airports are the worst part of traveling. The stress, going through security and then the waiting...OMG. Luckily for us, the first stop at the airport wasn't so bad. I was worried about having "liquids" in our luggage, but they were small enough to go through so the Orlando security check wasn't so bad. Once we got re-dressed (jewelry, belt, shoes and glasses) we were in and waiting for the plane.
Now, I haven't travelled a long distance for a while...not since we moved to Australia, but the planes are quite different now. The leg space seemed a bit better for my long legs and the food--at least on the Continental flight--was decent. Not four star, but nothing to turn up your nose at. And instead of a single movie, there is a screen in the back of each seat where you can choose for a multitude of different medias to keep you entertained for the trip. Our flight across the Atlantic was about seven hours, and it seemed much less.
Once we arrived, we gathered all our stuff and headed to British Customs. Well, that was the easiest one we did. No one was there! We walked right through! LOL But that's when the adventure really began. There are several ways to get into London from Heathrow Airport which is about 40 minutes from the city center. You can hire a car or taxi (expensive), take a shuttle (a bit spendy), or take the tube (affordable barely). Since we only had the two sets of suitcases and could lash them together, we opted for the tube.
Now I've been on the tube before and it's no big deal. Since we arrived in England so early ( like 6 in the morning) there weren't many people. We wisked into London to Picidilly station and then took a taxi (expensive) to the hotel.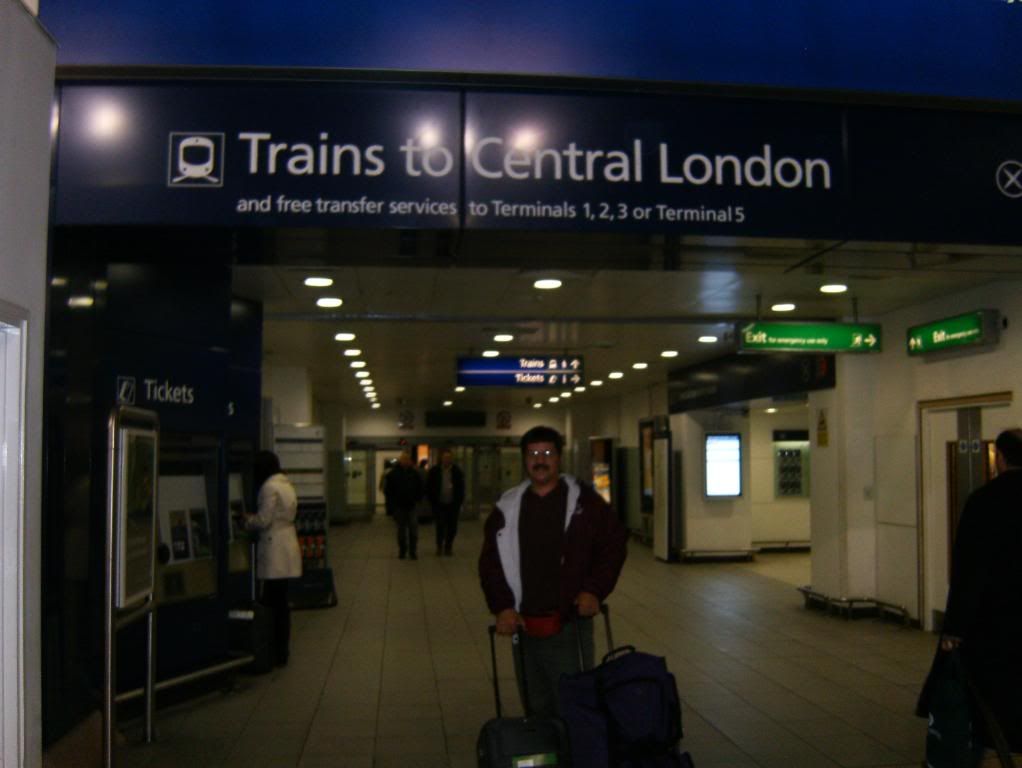 Bless them, they had our room ready and we were able to drop off our luggage. Even though we'd been up for 30 hours, we weren't about to go to bed! We showered, changed and headed out! First stop...
The Tower of London...
Check back on Tuesday for more on that!!!!
Hugs to all!
CJ