Hey all,
I'm giving up coffee.
That's right. Me. The coffee queen who LOVES the stuff. But it's for exactly that reason I'm giving it up. Because I love it.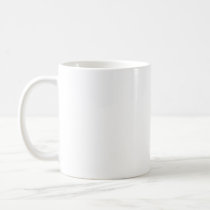 And I can't find any coffee here that is worth getting up in the morning for.
Now, don't get me wrong. I'm sure there is good coffee here in Europe. I can go out to restaurants and get it, but when you live in a hotel and all you have is a hotpot to warm water for instant coffee, your choices are severely limited.
I've tried. I swear I have. I've bought the cheap coffee...and it was like dishwater. I've bought the expensive coffee and guess what? It tasted like dishwater, too! Instant coffee just sucks.
Period. End of story.
So, since I'm not willing to carry around a drip coffee maker, nor am I prepared to stumble off to Starbucks or some other coffee shop every morning, I only have one thing left to do. Don't drink the stuff in the first place.
*sigh*
It will be healthier for me. I know that. But when I'm crawling out of bed and wishing for that caffeine kick, I won't be happy to be healthy. I'll more likely to bite someone's head off even if they commiserate with me.
I know... Maybe I'll make it an adventure. Find the best TEA available in Europe. I do like tea, drink it often in the wintertime. So maybe I'll be able to substitute tea for coffee. Nothing will have changed. I'll still be able to look forward to that first cuppa in the morning.
And maybe Adam Sandler can take the place of Sean Connery as James Bond.
*snort* Sure...that'll happen!
See you on Friday, when, sans coffee, I'll be back with a humorous look at sex in museums.
Hugs,
http://cjengland.com
http://groups.yahoo.com/group/CJsaysFollowYourDreams/