Hey all,
As you know, we're on our road trip, but where are we today? If all goes as planned, we should be in the small country of Luxembourg.
This is a country I haven't been to yet, so I'm very excited about going. I didn't know much about Luxembourg...still am trying to research it, but what I've seen so far tells me we could spend more than the two days we had planned there. Many more in fact.
But let me show you some of the sights we are hoping to see. I'm so very much looking forward to it!
Viaden Castle, in Northern Luxembourg. I love exploring castles, and I hope that this is just one of many I'll be able to visit.
Mullerthal Region – Luxemburg's Little Switzerland. I hope we get to spend a lot of time here. It's beautiful!!!
The Luxembourg American Cemetery and Memorial. This is an area Jonathon is really looking forward to visiting. He's a total WWII buff!
Luxembourg City. We won't have much time here, but we want to wander through the old part of the city. It's so beautiful.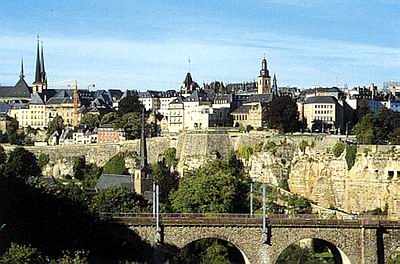 And finally, one last treat before we head to Zurich. We plan on stopping in Mondorf-les-Bains, a famous thermal spa for an afternoon of treating ourselves.
Anyway, who knows what we'll actually see on our trip, but I know whatever we wind up doing, it will be a great time. Jonathon and I will be together, alone and doing our second favorite activity. *grin* Exploring new places.
I'll see you in Zurich! Have an awesome Hump Day!!!!
Hugs,
http://cjengland.com
http://groups.yahoo.com/group/CJsaysFollowYourDreams/