Inquiring minds want to know... And will continue to question through the month of May...
Hey all,
It's Monday, May 3rd and as you read this I'm wandering around Kuala Lumpur.
We are just back from our trip through the rainforest and taking the Jungle train, so civilization right now may not be so bad. LOL
It's cheaper flying out of Kuala Lumpur than from Singapore (go figure) so all our flight originate and end here until the very last one.
So today is a "rest day". I'll do a little laundry, repack our bags and then go sightseeing.
I love this country. Malaysian people are so friendly and everything is so cheap if you know where to look. Stay out of the touristy spots and head into the smaller villages. I've bought so many wonderful things for next to nothing.
Although Jonathon grumbles that it's NOT next to nothing when we try and pack the damn stuff. *snicker*
It will be interesting to see if it is the same in the bigger cities as it was in the smaller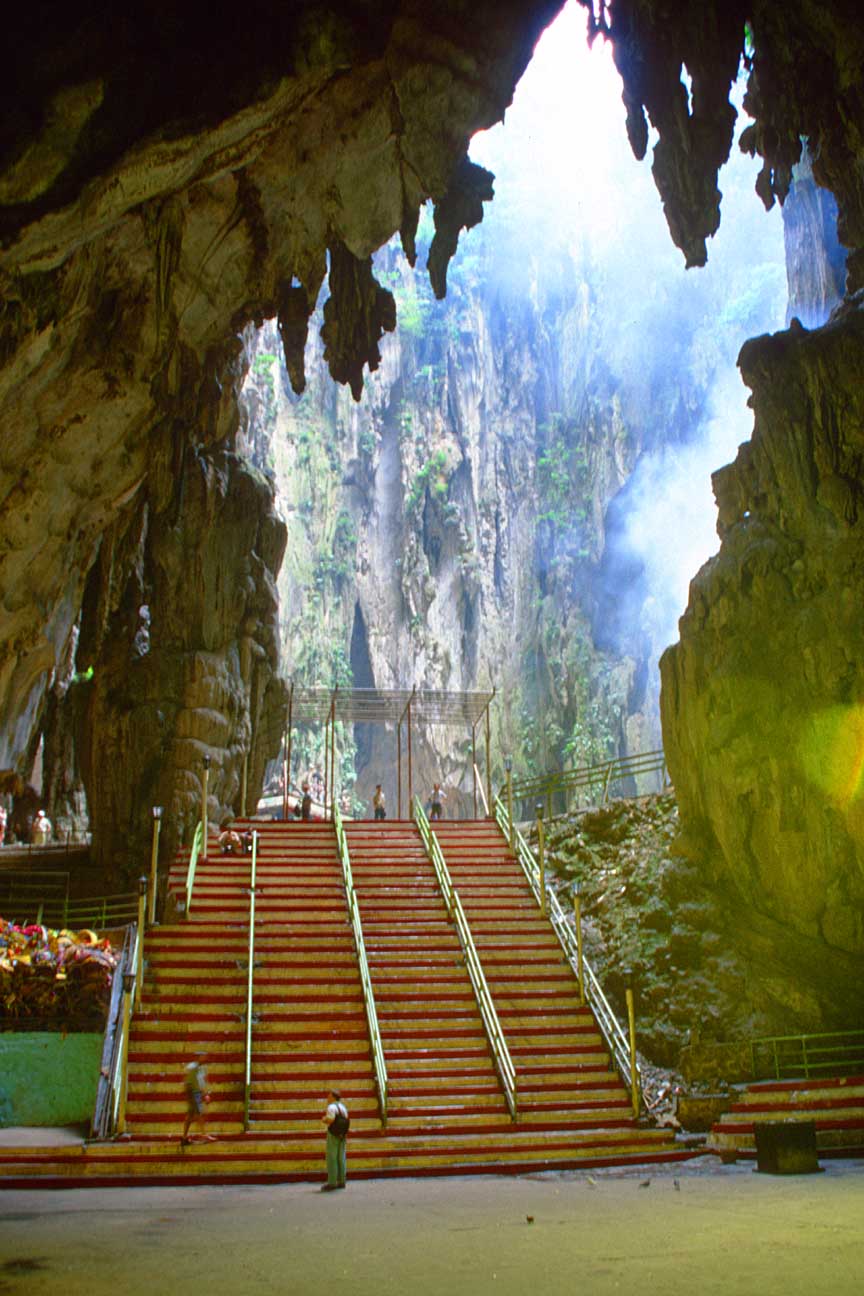 ones we've already visited. I wish I had time to do more. Like I said, I really like it here. Wouldn't mind staying a little while longer.
Anyway, I'm off to see all the sights here in town while Jonathon finishes up some last business before he's done with working in Singapore for good!
I'm going to see the Petronis Towers--one of the tallest buildings in the world (see pic above), Petaling Street (shopping), The Star Gallery (more shopping), or maybe I'll give that one up and head out to Batu Caves and see if there are any bats amongst the beauty of the caves (see pic to right). Who knows...but it will be fun!!!!
Stay tuned for my next guest blogger who will hold down the fort while I'm gone. Joe Vadalma shares his love of all things sci-fi and fantasy and he's got some great thoughts to share!!! As he takes you down memory lane I'll bet you remember some of the same things. I know I did!!!
Anyways, remember to keep me in your prayers. We will be off soon on another adventure in Cambodia and Vietnam. Both places I never thought I'd ever have a chance to see and experience.
Hugs to all,
CJ England
Follow Your Dreams