Hey all,
So, how was your Easter weekend? Family, friends, church, hunting eggs? I loved Easter when I was growing up. We always made a big deal of it. Easter morning breakfast of special pastries, then off to church in our Easter outfits--and yes, I DID wear an Easter bonnet. I can remember wearing my bonnet and even white gloves when I was very small.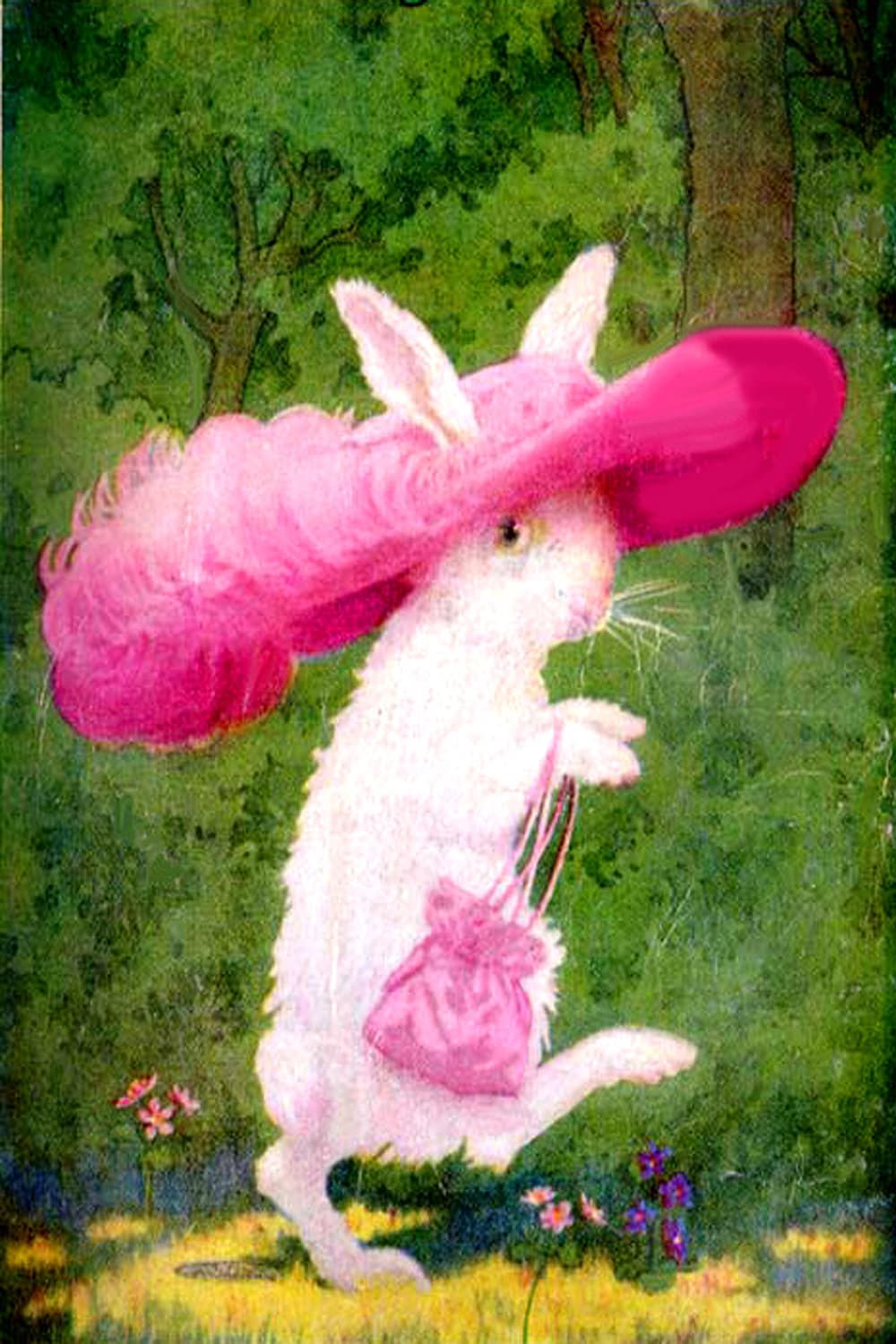 We'd spend time with family and friends and hear the Easter story. Then head on home for the best part of the day...The Egg Hunt.
Bumpa--my grandfather--was a master egg hider. In fact, he was so good, every year there were eggs we couldn't find. (Until three months later when they got stinky and the dog dug them up . Bleah!!! But we would try. We all were given a certain number of eggs we could pick up and at the count of three, we were off and hunting! We learned very quickly that if it was easy to find, we should leave it for the younger kids. The big kids were after more difficult prey.
So we would look and look, and since we lived on the top of a mountain, the places to hide the eggs were endless. Under rocks, in trees, hidden under leaves and even in slow moving streams. We'd giggle and search, and if we were really lucky, we'd find our very special Easter gift. Our Easter basket.
It always had cool things in it. Candy, toys, games and one special item. A toothbrush. We got them in our Easter baskets and our Christmas stocking. We'd get them other times, of course, but these were special ones. Glow in the dark or personalized. We looked forward to the treat every holiday.
Then we'd all sit down and eat our Easter dinner. Ham and all the fixings. Yum! My mouth waters just thinking about it. All the family would be there and sometimes we'd have friends over as well. And as the years passed and my brothers and I had families of our own, we continued the tradition.
But every Easter, I still think of Bumpa hiding eggs and looking so smug when we couldn't find them all. Once, he hid an egg under our dog's collar. We couldn't figure out why Brutus was acting so weird! LOL Jonathon's gotten pretty good himself, but my grandfather will always be the Master of the Egg!
Anyway, that's a trip down memory lane. But I don't want to be tripping alone. Share one of your most favorite Easter memories in the comments below. We'd all love to hear it!!!
Until Wednesday...
Hugs,