Hey all,
I thought I'd mix things up a bit and talk about what I'm going to be working on for the next few months. Since it has a lot to do with where I am and where I've been, I thought it pertinent. LOL
As you may know, my FREE READ is set in my old hometown of Macau. It's an exciting story about love amidst the complicated world of Asian traditions, casinos and the world of dance. Hustle into Love is my nod towards that great little island, and I had so much fun doing it, I thought I'd see if I should continue.
Well, the answer is YES! I've gotten numerous emails asking me to keep doing stories about where I'm living or traveling. And since I've been on every continent now except Africa (soon!) and Antarctica (working on it) I've got lots of memories to work with.
One of the requirements I already put on myself when I write a book is I MUST have visited the area I set it in. Actually set my pretty little toes in the place. San Francisco, California (Peacekeeper Chronicles), British Colombia, Canada (The Beasthuntress), Nashville, Tennessee (Second Chances Series) and Cocoa Beach, Florida (Luck Be a Lady) are just a few. Every story has a new location to share.
Even my fantasy stories, like Mylari: Eyes of Fire and More Than a Warrior follow this criteria. For example Mylari's mystical world was based on the majestic redwoods of northern California. And More Than a Warrior's high craggy peaks are taken from the memory of my time in the Austrian alps.
It's a beautiful world out there, so why not take advantage of all the marvelous things I've seen? Yep! I'll put them in a book!
But I wanted to do something even more special. Something very much...ME! And when Jonathon got the job with Cirque du Soleil, I found it. A perfect way to highlight something so very important to me. My love of traveling.
Cirque goes from city to city to put on our show, Corteo. Depending on the city, we can be there a few weeks to a few months. But that's plenty of time for me to absorb the flavor of the city and let the wind blow my way whatever story it wants me to write.

Let's take Paris for example. I had no idea what story would be birthed out of the month I stayed there. I didn't look for an idea. Didn't need to. I knew when the time came, whatever story the wind wanted me to have would just appear. I'd know it when I saw it.

And that's exactly what happened. I was walking through the Père Lachaise Cemetery oohing and aahing over the beautiful tombs there when BAMM, it hit me. The story unfolded so quickly I stayed the rest of the day wandering the cemetery and dreaming it into existence. (Now you know why I spent eight hours in the place!)
A handsome ghost from France's revolutionary times, a lovely photographer who's come to take pictures of all the unique and beautiful tombs. Add a bit of special CJ magic and you have a story that promises to be hauntingly romantic.
While I may not have time to write the story out when I'm in that city, I'll do all the research and get the outline done. Then, if necessary, I'll write it in the next city.
And no, to answer your unasked question, I haven't been told the story about Barcelona yet. The wind is still silent. LOL
I've decided, unlike
Hustle into Love
which was a FREE READ, I'm going to publish the stories I write during my travels with Cirque du Soleil. I'll choose a single publisher to have them and the series will be called something that emphasizes the traveling theme. I have to think on the name a bit more.
Each story will be novella length which will give me time to write so many, plus I want it affordable for my readers. If they want to know about where I've been, this will be a perfect way to get the flavor of each city.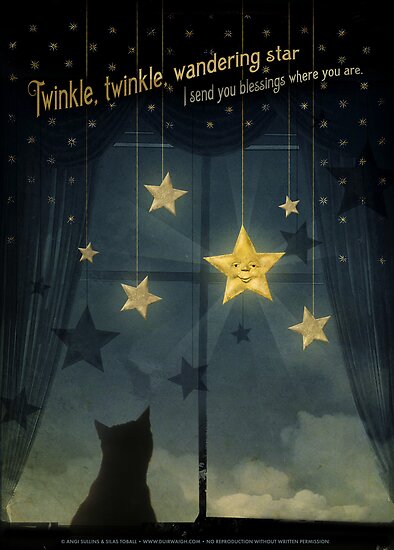 So, there you have it! My newest endeavor. Of course, this won't stop me from working on other things. I've got one new story nearly finished and the Mylari sequel is in it's final stages as well. I'll be busy, but not too busy to continue enjoying the wonderful life God has given me.
After all, since I was born under a wandering star I might as well take advantage of it, right?

Hugs and see you next time!

CJ