Hey all,
It's wet and gloomy today. A day perfect for staying inside and cuddling up next to a fire with a good book.
Certain days make you think of warm hot cocoa and something delicious simmering on the stove. When I lived in snow country I always had something fragrant cooking. It just seemed to add to the ambiance of enjoying the day.
And nine times out of ten I'd use my slow cooker. It's easy, quick to get things ready, and I've made some of my best meals using them.
I know there are dozens of recipes for a slow cooker out there, but I'm always looking for new ones. Unfortunately, I can't carry around my crockpot on tour, but that doesn't mean you all can't benefit from me searching out those delicious slow cooker recipes.
Today's recipe I got from a local restaurant here in Barcelona. While they didn't use a slow cooker, it was very easy to adapt it into a recipe for one. Since I love artichokes, I couldn't wait to try it and I have to say it's one of the best recipes I have. I hope you'll enjoy it as much as I do...
Artichoke Chicken Pasta
Ingredients
Nonstick cooking spray
2 lbs. cubed browned chicken
3 14.5-oz. cans diced tomatoes with basil, oregano, and garlic
2 14-oz. cans artichoke hearts, drained and quartered
6 cloves garlic, minced
1/2 cup whipping cream
12 oz. dried linguine, fettucine, or other favorite pasta
Sliced green olives and/or sliced pitted ripe olives
Crumbled feta cheese or finely shredded Parmesan cheese
Directions
1. Coat the inside of a 3-1/2- or 4-quart slow cooker with cooking spray. Drain two of the cans of diced tomatoes (do not drain remaining can). In the prepared cooker, stir together drained and undrained tomatoes, the artichoke hearts, cubed chicken and garlic.
2. Cover and cook on low-heat setting for 6 to 8 hours or on high-heat setting for 3 to 4 hours. Just before serving, stir in whipping cream; let stand about 5 minutes to heat through.
3. Meanwhile, cook pasta according to package directions; drain. Serve chicken and sauce over hot cooked pasta. Top with olives and cheese.
Makes 6 servings.
~~~~~~~~~~~~~~~~~~~~~~~~~~~~
Please let me know what you think. And if you have any slow cooker recipes you'd like to share, do so in the comments below.
Hugs,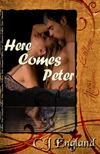 Follow Your Dreams