Hey all,
Good thing I'm not the fashion police. I mean I usually love stuff they hate and look at what they hate and think, hmmm, that's not so bad. But then I'm a jeans and T-shirt kind of gal who likes to dress up only when the time is right.
But I always check out the best and the worst on the Red Carpet and if I see an article like
THIS ONE
I usually will give it a look-see. Just 'cause I'm curious. And honestly, for the life of me I can't see why this guy is so worked up over these uniforms.
With the hullabaloo he is making, I'd half expected the uniforms to have some horrible insignia or color, but instead I see an angular looking red white and blue logo that IMHO, looks pretty cool. I don't see the problem, but then again, I just know what I like, and I don't worry about some of the stuff this guy is griping about.
Will NIKE change it? Who knows? They are VERY media conscious, but they're also money conscious, and I'll bet they spent a chunk of change on this little number.
Personally, if I have a problem with this uniform at all it's because the USA flag and the NIKE emblem are the same size. Seriously? I think our flag should deserve a bigger place of prominence than the advertiser's name.
Don't you?
See you next time!
Hugs,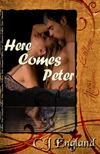 Follow Your Dreams